Tamil Nadu
Area: 130,069 square km
Capital: Madras
Main language: Tamil
the southern state of Tamil Nadu is the most "Indian" part of India . The Aryana never brought their meat-eating influence to the extreme south, so this is the true home of Indian vegetarianism. The early Muslim invaders and, later, the Moghuls made only fleeting incursions into the region. As a result, Hindu architecture here is at its most vigorous while Muslim architecture is virtually nonexestent. Even the British influence was a minor one, despite the fact that Madras was their earliest real foothold on the subcontinent.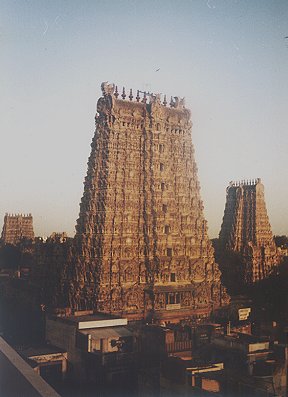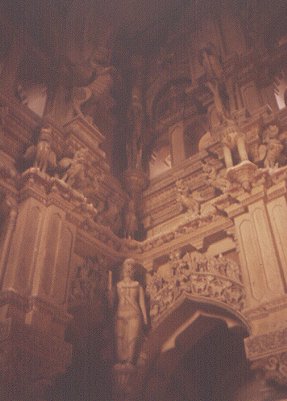 Madurai, is one of southern India`s oldest cities, and has been a centre of learning and pilgrimage for centuries. Madurai`s main attraction is the famous Shree Meenakshi Temple in the heart of the old town, a riotously baroque example of Dravidian architecture with gopurams covered from top to botton in a breathless profusion of multicoloured images of gods, goddesses, animals and mythical figures. The temple seethes with activity from dawn till dusk, its many shrines attracting pilgrims from every part of India and tourists from all over the world.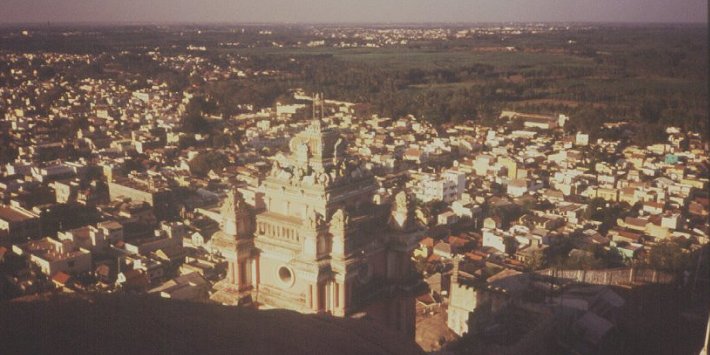 Tiruchirappalli, its most famous landmark is the Rock Fort Temple, a spectacular monument perched on a massive outcrop of rock which rises abruptly from the plain to tower over the old city.The views from the summit are magnificent.
Karnataka
Area: 191,773 square km
Capital: Bangalore
Main language: Kannada
the state of Karnataka is one of the more easygoing Indian states. It`s a state of strong contrasts, with the modern, industrialised city of Bangalore at one extreme and expanses of rural farming areas at the other. Karnataka also has some of the most interesting historic architecture in India, and a varied and tumultous history.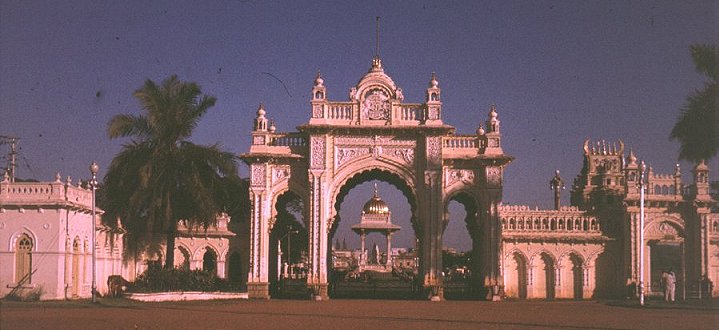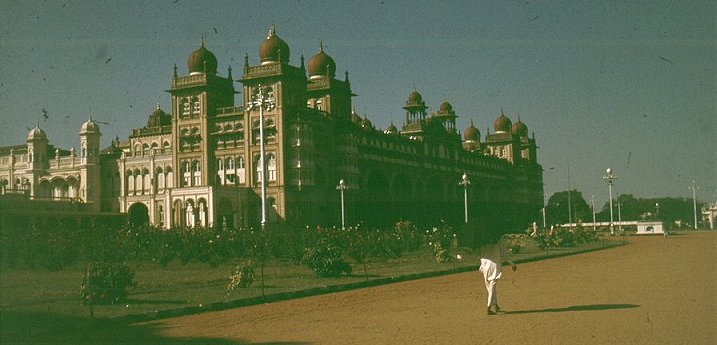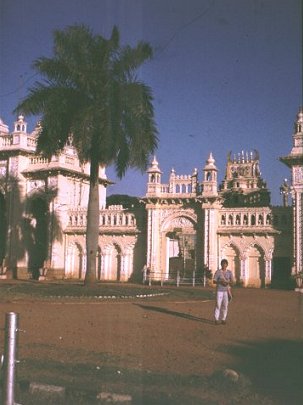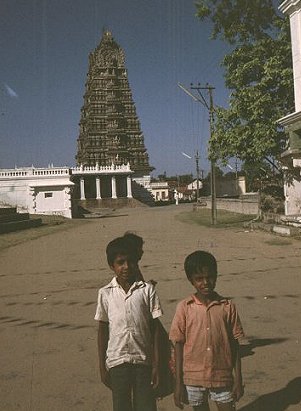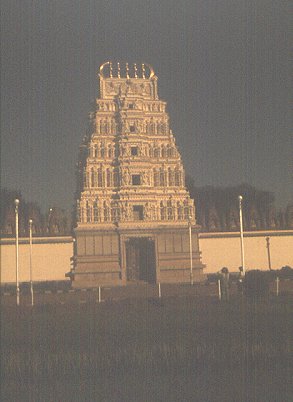 Mysore, Sandalwood City, everywhere you go in this beautiful city you`ll find yourself surrounded by the lingering aromas of sandalwood, jasmine, rose, musk, frangipani and many others. It`s one of the major centres of incense manufacture in India and also a crafts centre.
Maharaja`s Palace, the beautiful profile of this walled Indo-Saracenic palace, the seat of the maharajas of Mysore, graces the city`s skyline - it was built in 1907
Kerala
Area: 38,864 square km
Capital: Trivandrum
Main language: Malayalam
the land of green magic, is a narrow, fertile stripe on the south-west coast of India, bordered by the Western Ghats. These high mountains have sheltered Kerala from invaders from the rest of India but, at the same time, Kerala has a very long history of contact with the outside world.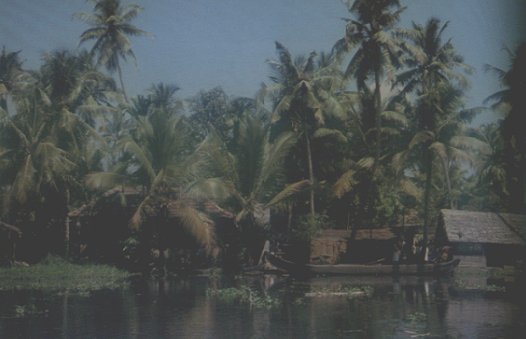 backwaters between Alleppey und Quilon, the trip by boat through this backwaters is a unique and fascinating experience. It takes you across shallow, palm-fringed lakes studded with cantilevered Chinese fishing nets, and along narrow shady canals, where coir(coconut fibre), copra(dried coconut meat) and cashews are loaded onto dugouts.It`s interesting to see how people live on narrow spits of land only a few metres wide, water all around, and still manage to keep cows, chicken and ducks and cultivate small vegetable gardens.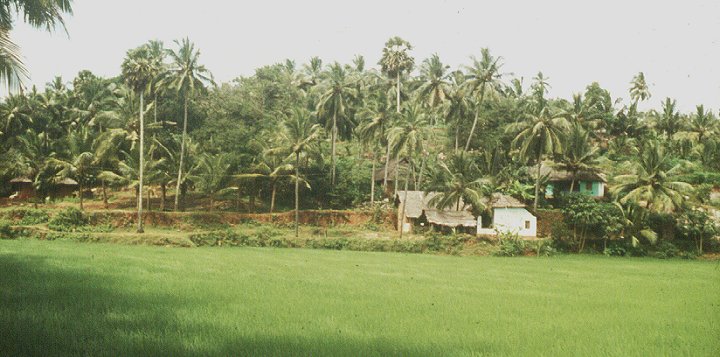 Kovalam beach, just south of Trivandrum, is one of India`s best beaches. It consists of a few small, palm-fringed bays separated by rocky highland. The local people cultivate rice, coconuts, bananas, pawpaws and vegetables, and the fishers row their dugouts out to sea and pull in their nets by hand.
Orissa
Area: 155,842
Capital: Bhubaneswar
Main language: Oriya
the state of Orissa lies along the eastern seabord of India, south of Bengal. Orissa is tapping the hydroelectric potential of its many rivers. The state is mineral-rich and a big exporter of iron. It is predominantly rural, with fertile green coastal plains rising to the hills of the Eastern Ghats.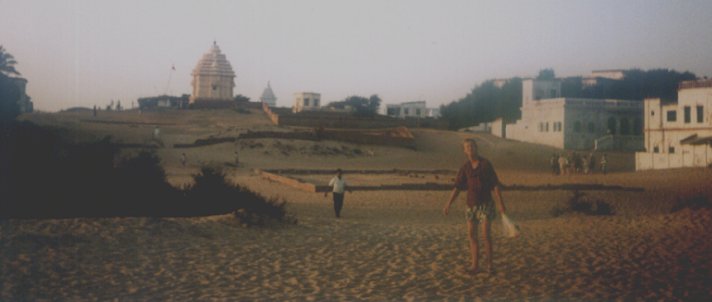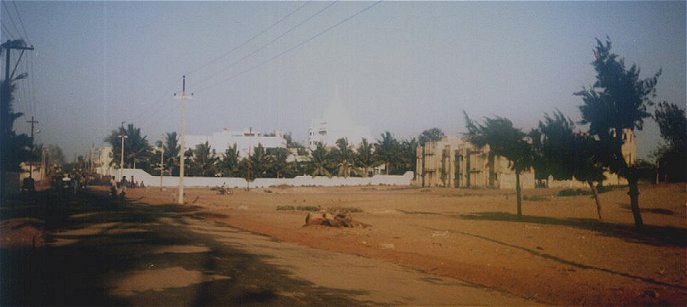 Puri, is one of the holiest cities in India. The city revoves around the great Jagannath Temple and its famous Rath Yatra. It is thought that Puri was the hiding place for Buddha tooth of Kandy before it was spirited away to Sri Lanka. Puri has a fine stretch of white sand from which Indian pilgrims bathe in their customary, fully attired manner.